Purchase Cards & Prints

Purchase Boxed Sets




Carol Ross Photography, Inc.
Biography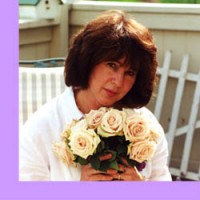 Carol Ross is a mother, grandmother!, and photographer who lives in Bucks County, Pennsylvania, one of the most scenic and romantic places on the East Coast. Her photography reflects the union of traditional elegance and American casual that define this community and her lifestyle. Her romantic, vintage-inspired photography is unabashedly pretty and makes her work sought after by brides-to-be and well-wishers who send her premium cards to their special friends and loved ones.

Carol's work has been published in newspapers, commercial brochures, and books, licensed to some of the largest publishers in the world, as well as her own greeting card line.

The gentle, inspiring images of Carol Ross Photography are carried on greeting cards in hundreds of stores, including Barnes & Noble, Bloomingdales, and Borders and has quietly gained a large following in the last several years. Carol's distinctive calm vision has special appeal in these uncertain times.

"Some years ago, perhaps thirty, I became a gardener. The garden I created took over a small plot of land near my back door in New Hope PA, then nearly an acre, then two. My garden, in other words, took over my life. It was the temporary nature of the perfection of my roses, tulips and peonies that was so inspiring that photography became a natural extension of the moment. It made my heart ache to know that these magnificent blossoms were nearing perfection as they were also approaching the end of the perfection, I began to record them on film…"

"Not for me are the fire-scorched reds, the too hot pinks. I need a refuge from this overheated world. I need my own cool palate, color's that celebrate life's sweetness..."' I'd like to wrap myself in white, dream of a world so pure, there is no room for sadness…" What interests me most is the delicate thing. The sight of a bride enlivening the moment reassures me that the world is beautiful and can be contained."

"I'm a member of the 'Professional Photographers of America', and of 'Wedding and Portrait Photographers International', the leading associations in my field."



Carol has received the"Book of The Year Gold Star Award", from Fore Word Magazine for her book, "The Brides Year Ahead" at the book fair in NYC 2005.

The judges said "preparing for your wedding is a daunting task, especially for brides. This book will help any bride keep herself organized and prepared, is beautifully designed and illustrated with Carol's wedding images'.

The award was presented at the Book Expo America conference in May in New York City. Carol's publisher, Ronnie Seller's Productions, is very proud of their and Carol's success for their books: Carol's fifth book published by Ronnie Seller's Productions, "Nine Months and Counting: Getting Ready for Baby, The Essential Organizer for Your Pregnancy", will be released this spring. My new venture is animated and musical ecards. My collection of ecards will continue to grow through out the years to come. This is just another way I am able to share my photographs with friends and family. Visit my new website and preview my ecards at www.pme-c.com/artists/carolross. I hope you enjoy them.

Home • Wedding • Bio • Catalog • What's New • Contact Us • Links

© Carol Ross Photography, Inc.